The Wild Rogue Alliance
The Wild Rogue Alliance is made up of businesses, outfitters, guides, and river conservationists who have been working to protect the Wild Rogue River for decades.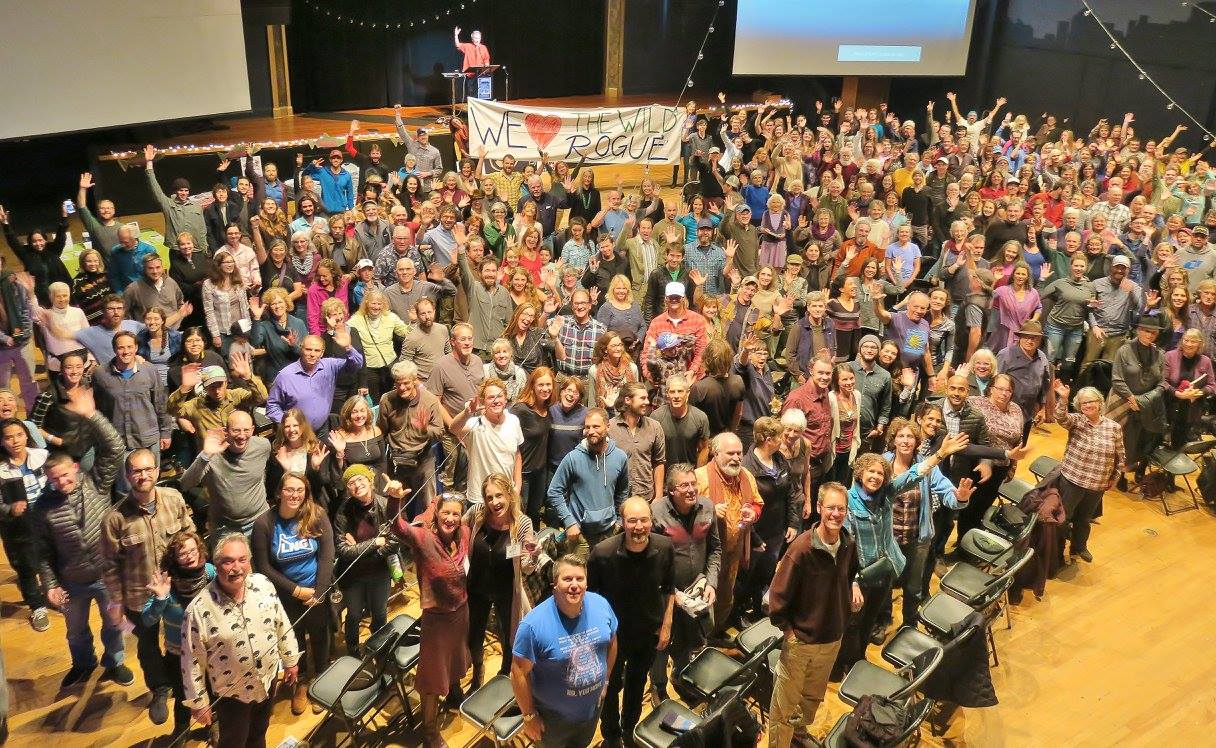 Protecting the River
The forests and streams surrounding the prized Wild Rogue Canyon have very little protection. While most visitors think they are in a protected wilderness area when they put on the river, only a thin 1/2 mile buffer is protected along much of the river, leaving the Wild Rogue Canyon vulnerable to proposals for old-growth logging, mining, and development.
Oregon Senators Wyden and Merkley have introduced legislation to protect the Wild Rogue for nearly 10 years running, but congress has failed to act. The legislation would establish a Wild Rogue National Recreation Area and expand the existing Wild Rogue Wilderness to lands managed by the Bureau of Land Management (BLM) while preserving traditional uses on the river.
Why is such a special area as the Wild Rogue threatened? BLM lands along the Wild Rogue are known as "O&C" Lands and the BLM contends that the O&C Lands Act of 1937 is a "timber-first!" mandate. Nonetheless, Congress has designated three Wilderness Areas and six Wild & Scenic Rivers that include O&C lands. Congress can step in and protect the Wild Rogue River.